Magic Coin Pouch
Can wait and rather get the Magic Coin Pouch at a group price? Click here to request for the next hunt, and get notified when it goes live!
---
MAGIC REVEALED
Insert Coins 
Shift Coins to compartment 
Coins are locked inside 
Fold and place in pocket
USE IT - don't lose it!
No matter where you go in the world the Magic Coin Pouch will fit the coins and folded bills of any country! And when you finish your travels you can keep your left over cash from each respective country in a separate pouch - so it's ready for you next time you go there.
THE MINI POCKET
The mini pocket has been there in your pants quietly waiting for some action.
We've designed the coin pouch around the mini pocket which is common in most trousers: from jeans to khakis. The Magic Coin Pouch adds function & easy access to the mini pocket.
Learn more about our best selling wallet
PHILOSOPHY OF COIN
A FOCUS ON QUALITY
Made from ultra durable Tyvek® material
Tested for quality & longevity
Expands to fit your needs
THE SIZE & SPECS
IS IT WATER RESISTANT?
Go swimming, go to the beach, or take a shower with your clothes on Tyvek® is 100% waterproof and the wallet is designed to last when exposed to the elements! 
Take out your paper-cash first... It's probably not made out of Tyvek®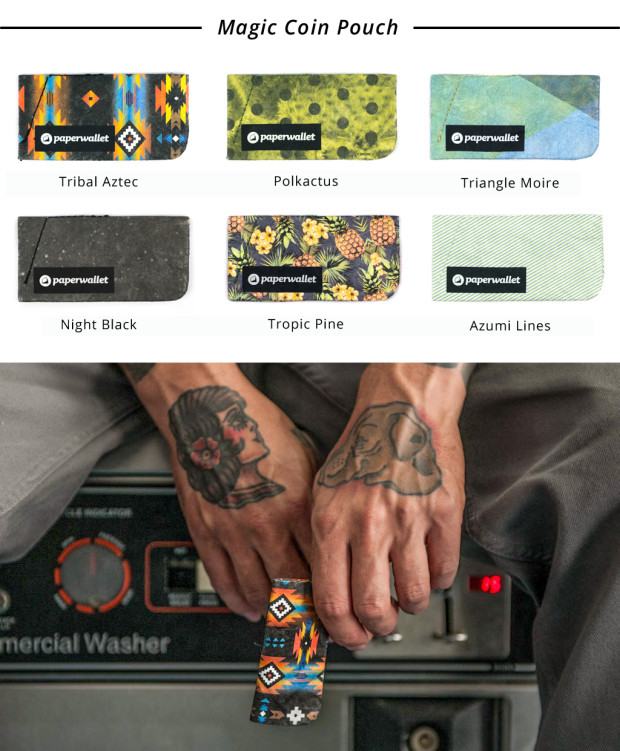 ---
We Also Recommend
---