My Dutch Cold Drip Brewer
Can wait and rather get the My Dutch Cold Drip Brewer at a group price? Click here to request for the next hunt, and get notified when it goes live! 
---
My Dutch is a true cold drip brewer that is affordable and simple to use with added features that will bring out the best flavors from your favorite beans. Also known as dutch or kyoto style coffee, it uses a unique drip method to brew a perfect cup of coffee unlike regular cold brew that uses the immersion technique.
A Premium Package
After consulting with our community, we've decided to band together for the Premium My Dutch package. This includes a stainless steel filter that will permanently replace one of paper coffee filters, an attractively designed tamper, and an extra carafe with air breath lid that will keep your coffee beans or coffee extract fresh.
The Basic Package of one My Dutch Cold Drip Brewer system with coffee and water filters
An Additional Carafe for storing fresh coffee beans or brewed coffee
A Tamper
A Stainless Steel Filter
Slow drip cold brew coffee is coffee like you've never tasted before... rich, complex, chocolaty with a hint of coffee beans' fruitiness.
We discovered cold brew coffee a few years ago and instantly fell in love with it.  Soon after, we found out about cold drip (aka dutch coffee, kyoto coffee) and fell in love with it even more! Although cold drip uses cold water to brew coffee just like other regular 'tea bag style' cold brew, we concluded that the drip method provided the best flavor that you cannot taste with any other brew method.
We soon realized that although there are numerous 'tea bag style' cold brewers on the market, there were very few true cold drip brewers and they were all too expensive. So we made it our mission to make one for ourselves.
We had a pretty successful initial launch last year in a select market. With valuable user feedback and experience, we have made some improvements from our first model and now we are trying to launch our upgraded version on the US market for the first time.
We have lined up our suppliers and manufacturers that we have worked with for our initial model all ready to go and we just need your help to bring My Dutch into the mass production stage!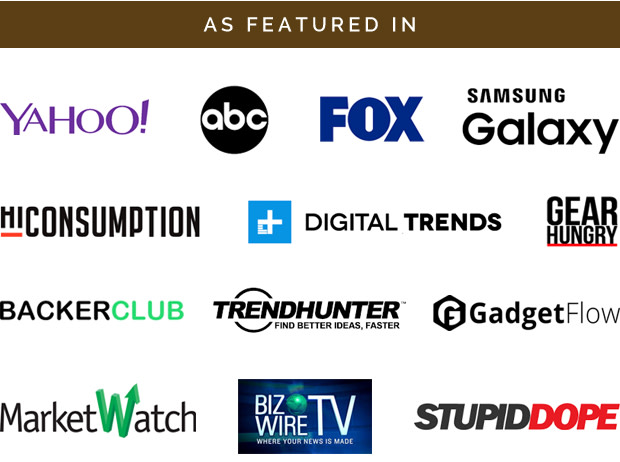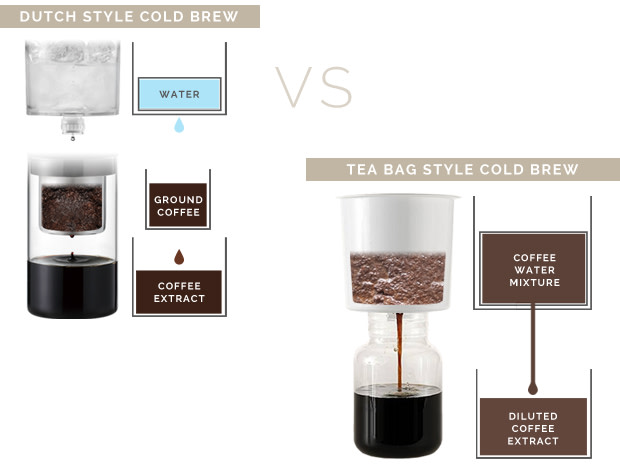 Unlike regular cold brewers that employ the 'tea bag method' (immersion of coffee grind in a water container), My Dutch Cold Drip Brewer utilizes the 'drip method' that is also known as the 'dutch coffee' or 'kyoto coffee' brewing method. Although both methods are cold brew that yields smooth, less acidic, flavorful coffee, the 'drip method' has 3 distinct advantages over regular 'tea bag method' cold brew:
Cold drip offers richer, more complex, and full bodied flavor that you cannot taste with any other brewing method.
Cold drip requires only 4 hours of minimum brewing time compared to minimum of 12 hours for tea bag method.
Cold drip method requires much less coffee grounds than tea bag method when brewing coffee.
Previously, there have been dutch coffee or kyoto coffee brewers out in the market but the cost was well over a few hundred dollars. My Dutch Cold Drip Brewer is the only true cold drip brewer that is also affordable.


Patented Slow Drip Valve
The Cold Drip Brewer creates delicious cold brew coffee through its patented slow drip valve. Create your perfect cup of coffee by adjusting the valve to achieve your desired strength. Unlike other brewers on the market, My Dutch adjusts water drip rate through the water filter rather than adjusting size of the drip hole, ensuring a consistent drip rate to produce ultimate flavor satisfaction.


Non Clogging Drip Mechanism + Water Filter
Crafted with a unique built-in water filter that enables the system to purify your water while regulating the drip speed to achieve a completely constant drip rate from beginning to end. This thereby prevents any blockage of the valve allowing hassle-free brewing and maximized quality of taste.


Air Tight Design
Its seamless design inhibits outside dust and particles from contaminating your coffee while maintaining sound air circulation and consistent brew temperature within the machine. Cold Drip's exceptionally attractive interface fits perfectly into any kitchen environment



Effortless Setup for Everyday Use
Simplest cold drip system for the most sophisticated taste buds
Easy to Use, Easier to Clean
All of its parts disassemble within seconds for easy cleaning. Carafe and Stainless steel coffee basket is even dishwasher safe!

Compact and Portable for on-the-go Use
Its compact structure allows you to take your My Dutch with you on-the-go anywhere you desire! Easily stow it in your bag and savor the taste of fresh cold brew at you favorite vacation spot. Even detach the glass carafe from the system to save and store your freshly brewed coffee for later in the refrigerator!

Reinforced Glass for Ultimate Durability
Made from the finest glass makes for a device resistant to high-heat exposure and cracking. Its durable nature ensures My Dutch brews you excellent coffee for years.

Combining Environmental Concern with Cold Brew Perfection
Developed with the environment in mind, the Cold Drip Brewer has been crafted using sustainable materials and even requires absolutely no electricity!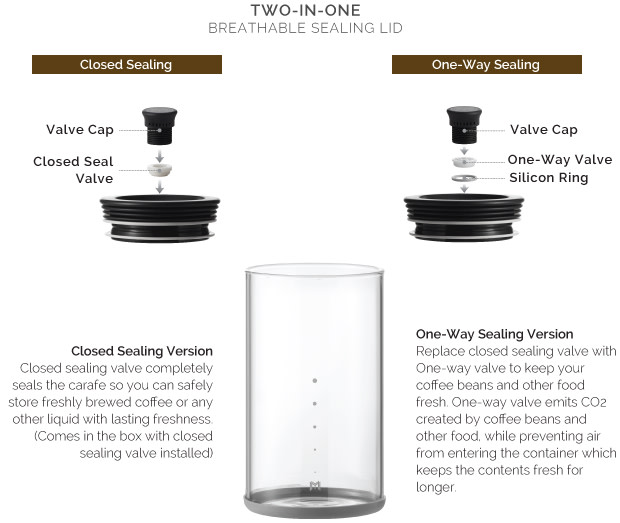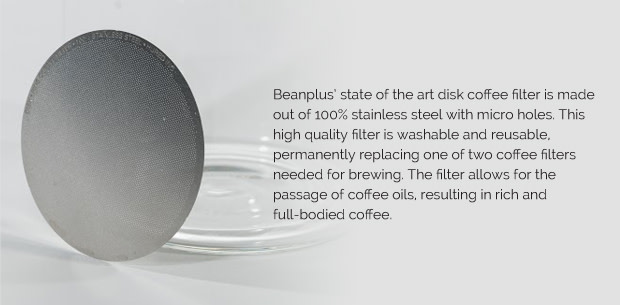 Options
Choose between 3 colours. Silver, black and white.
This hunt offers only the My Dutch in the 550ml variant
FAQ
1. How is drip cold brew different from immersion cold brew?
Drip method Cold Brew brings out more complex, layered flavors than tea bag method as well as requiring less time to brew and less amount of coffee grounds.
2. How long does the water filter last?
Recommendation is that you change the filter after 10 uses or when color of the filter starts to change. However, we were able to use them everyday for 2-3 weeks by using already filtered water.
3. Why do you need two coffee filters?
The coffee filter on top of the coffee grounds evenly spreads water drops throughout coffee grounds, and the coffee filter at the bottom of coffee basket actually filters the coffee. The bottom filter can be permanently replaced with a stainless steel filter which is included in our premium package.   
4. What is a breathable lid? Do I get two lids?
Our carafe lids have 2 different kinds of valves that can be exchanged. You get one lid but you can install either valve that would fit your usage. Installing valves are quick and easy.
---
We Also Recommend
---