---
---
World's First Wearable Charging Cable Bracelet.
How do you ensure you'll always have your powerbank on you?  You wear it!
Who says a powerbank can't look trendy and elegant?
With support for 2.4A charging and a 210 mAH capacity, the NIFTYX Life-saving Bracelet is not huge but its definitely enough for emergencies.
Don't believe it?  210 mAH translates to 50 mins of talk time, 40 mins of browsing time or 150 mins of music!  Definitely sufficient to tide you till you reach your nearest wall plug!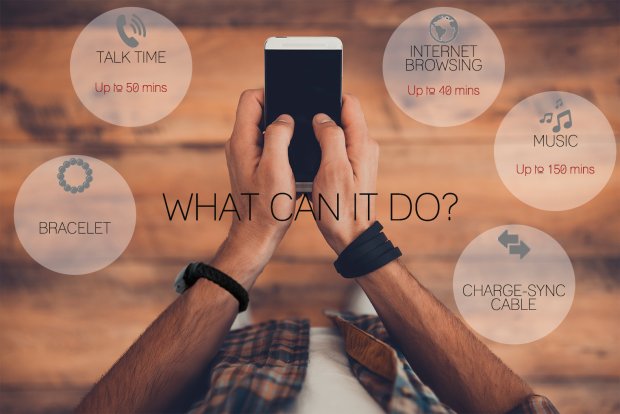 ---